My daughter had this time book since she was 3. Its based on routines that a bear follows through out the day. The bear book helped her understand time and daily routines and she used to love it.
But now was a time for an update.
Is telling time easy?? Most of us think so.
But sometimes I find myself confused with, say 16:50 (the 12 hour vs 24 hour clock) or why there is no indication of minutes in an analog clock :)
I thought she was at the right age (soon to be 5) to start practicing
Time and how it links to day and night

Significance of AM and PM

Hour and Minute hands

The 60 minutes of a clock
But for older children there is so much more that can be covered, like
The difference between an analog and a digital clock

To correlate time in hours and in AM/PM

Midday, Midnight

Time zones of different places
I set upon teaching my daughter the basic time telling without confusing her much.
I have used felt here. But the paper version can be used as an activity sheet too.
So picked up some felt and created this template. Cut up the felt in all needed colors. Used double sided backing. Iron on the appliques.Voila, what a pretty little activity page in felt. It would be an amazing addition to a quiet book too.
Now grab a fabric pen and mark the hours and minutes and pin on a long and short clock hand.
Guess what we used for the clock hands here, cut outs from a plastic milk can colored with glitter nail polish :)
Now, the clock has some glitter.
This page in felt can become a part of a quiet book, is completely no sew, and wears down well even with a lot of usage. For now, I have filed this, planning to add more educational felt pages to the folder.
No felt? No problem, print out the page , let the kids color it an use it as an activity page. I think that would be cool too.
Here's your free printable:(the pdf downloadable format in hyperlink)
Free printable for NO-SEW Felt Clock Learning page
Well, I have used these sheets as test sheets and the Little Miss loves them.
Very good summer break activity for the little one.
FARZ
This Post is linked to :
Let kids be kids linky-1915
Kids corner linky-19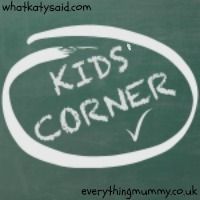 Toddler Fun Friday-26
Momsterlink @Domesticated momster
Learning kid- link13
Made for Kids-4