Almost anyone who has been in UAE would have visited the DUBAI MIRACLE GARDEN- mammoth man-made flower arrangements located in a truly miraculous garden bang in the desert of DUBAI.
The sad part is DUBAI MIRACLE GARDEN is shut during the scorching summer here. But there is a new and interesting place to visit just next door- DUBAI BUTTERFLY GARDEN, that is open all through the summer too.
This is the world's largest indoor butterfly garden with a huge collection of butterflies all housed at a comfortable temperature of 24 degree centigrade all year round.
Its a pretty huge place with a sizable collection of butterflies, for a city that was originally a desert. The air-conditioned domes house innumerable butterflies. The place brims with plants and flowers, the earthy smell, the chirping of birds and the colorful fluttering of butterfly wings. The butterflies fly about freely in the dome and feed on the fruit bits and nectar combs placed for them, apart from the huge array of flowers available.
Great for butterfly watching and an amazing stop for photography.
The best part about the DUBAI BUTTERFLY GARDEN is that the butterflies come sit on you and we can feel them up close.
We had an amazing day-trip with our daughter to this place.
The walk ways were so pretty. and there is a gallery with amazing butterfly art and butterfly quotes as you enter.
The interconnected domes are rich with foliage and the free flying dainty butterflies.
The butterflies flap around, sipping on the nectar soaked sponges and fruits that were dotted all over the place.
Our daughter was a bit queasy around so many butterflies for some time, but later on she was a bit sad that the butterflies sat on mommy and daddy and not her! So we picked up this artificial garland from the souvenir shop inside and then she had two butterflies riding on her throughout the visit.
We also spotted some chrysalis.
Nice place to take the kids to. Nice to add bits of learning.
On our way out we spotted these two life sized animal replicas near the Dubailand office. They looked pretty amazing.
We saw Butterfly videos at home. Read Eric Carl's THE HUNGRY CATERPILLAR.
And picked all the snaps of the different types of butterfly we clicked and made our own butterfly identification guide.
Here is the link for your free download.
Do visit the Butterfly park if there is one in your city. Seeing so many butterflies fluttering about is really amazing. Throw in a lots of butterfly activities for the kids along and after the trip for more fun.
We would have loved to grow a caterpillar to a butterfly at home. Sadly not much outdoors for Dubai.
Leaving you with a snap of DUBAI MIRACLE GARDEN too:)
ZAIN & FARZ
This post is linked to:
MOMSTERLINK 23rd OCTOBER 2015
Made for Kids-5 @The Resourceful Mama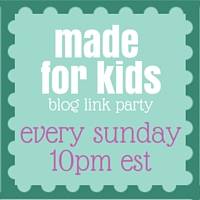 Let kids be Kids Linky- 13/10/2015
Littles Learning- Link up- October-13